Conference Home
Conference Attendee Info
Sessions were held on June 16, 2022, via Zoom webinar. Professional live captions were provided, courtesy of UNC CAUSE. All sessions were 45 minutes long, with time for questions. All times listed are in Eastern Daylight Time (EDT).
Keynote: Access for People with Disabilities to Online Programs and Resources
9:00-9:45 a.m. (EDT)
Presentation Description
This presentation is for anyone looking for general knowledge about the need for accessible technology and the barriers that individuals with disabilities face in accessing technology. The presentation will address various topics, including educational institutions' overarching legal obligations under Federal disability rights law.
Presenter Information
Presenter: Logan Gerrity, Attorney, U.S. Department of Education, Office for Civil Rights, National Digital Access Team (NDAT)
Logan Gerrity (pronouns: he/him/his) has worked at the U.S. Department of Education, Office for Civil Rights (OCR) since 2015. He started as a Compliance Team Attorney in OCR's New York Regional Office. Beginning in 2019, he joined OCR's National Digital Access Team, which processes all of OCR's casework related to digital accessibility. Logan enjoys working with school districts, colleges, universities, public libraries, and other institutions throughout the country on matters pertaining to digital accessibility, and he is particularly interested in digital document accessibility.
Accessible Course Design
10:00-10:45 a.m. (EDT)
Presentation Description
Accessibility in courses, particularly online courses, is a critical issue for universities, but faculty and course designers can feel overwhelmed when addressing the accessibility issues present in their courses. Online courses often have many different materials and layers, and navigating them from an accessibility perspective can be challenging. Based on numerous online course accessibility reviews, this presentation will provide practical recommendations for addressing the most common digital accessibility issues in course design, including short-term and long-term solutions and tips for integrating universal design principles.
Presenter Information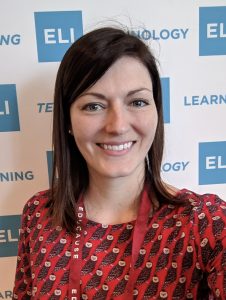 Presenter: Caitlin McKeown, Lead Instructional Designer, NC State University
Caitlin has a broad background in education, the arts, and instructional design. She has a Ph.D. in adult education, and as an instructional designer has developed numerous online courses and programs in higher education, including NC State. She is passionate about accessibility in education, effective design, and creative problem-solving.
Social media and accessibility
11:00-11:45 a.m. (EDT)
Presentation Description
How accessible are your social media posts? In this session, we will explore the different ways content creators can make their social media posts as accessible as possible. Topics will include:
Plain language
Content messaging and strategy tips
Tools and resources for reviewing, preventing, and fixing errors
Common issues assistive technology users face using social media
Accessibility features and shortcomings of social media platforms
Presenter Information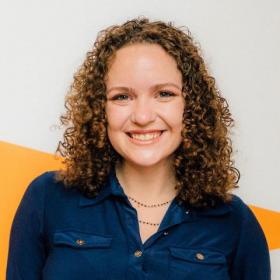 Presenter: Kara Gaulrapp, she/her/hers, Senior Web Accessibility Analyst, University of Pennsylvania
Kara is a longtime advocate for digital literacy and inclusion. Currently, she is the Sr. Web Accessibility Analyst at the University of Pennsylvania. At Penn, she heads its web accessibility initiative and manages the compliance of its digital spaces and tools. Before Penn, she worked for EdTech startups and other mission-driven organizations in various development and creative roles.
Presentation Media
Introduction to ARIA
1:00-1:45 p.m. (EDT)
Presentation Description
What is ARIA and do you really need to use it? In this presentation, you'll learn about ARIA attributes, how and when to use them, and why you might be depriving your site visitors from access to your best content.
Presenter Information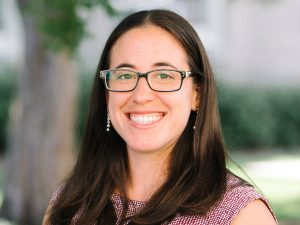 Presenter: Gia Branciforte, (she/her), Front-End Developer, ITS Digital Services, UNC-Chapel Hill
Gia is a Front-End Developer for ITS Digital Services at UNC-Chapel Hill. She builds websites for university departments and units and works closely with clients to plan for and address needs related to accessibility, usability, content management and governance. She has over a decade of experience in web development and IT support, in a career that has touched the non-profit, retail, arts, healthcare, and higher education sectors.
Presentation Media
Basics of Digital Accessibility Testing
2:00-2:45 p.m. (EDT)
Presentation Description
You're probably aware that we should make the digital environment inclusive for all, but you may not be sure how to test to verify that your websites or software are accessible for individuals with disabilities. In this workshop, we will cover the basics to test our digital spaces to identify accessibility barriers including manual keyboard testing, automated checkers for beginners, and more.
Presenter Information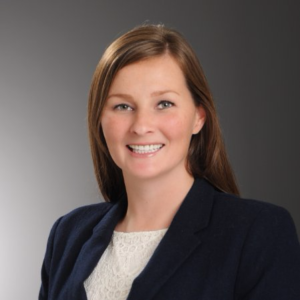 Presenter: Crystal L. Tenan (she/her/hers), Senior UX Accessibility Specialist for Edward Jones, former IT Accessibility Coordinator for NC State University
Crystal is a Senior UX Accessibility Specialist for Edward Jones. She is currently working on building an accessibility program at Edward Jones and works with a product team on how to incorporate accessibility into their design, testing and development. Crystal earned her Bachelors of Science and Masters of Science in Education from Baylor University and a Masters of Science in Applied Information Technology from Towson University. Her areas of expertise include digital accessibility, assistive technology, student accommodations, and campus accessibility. She is dedicated to the mission of making the world a more accessible place.
Presentation Media
Best Practices for Accessibility and Science, Technology, Engineering, and Mathematical (STEM) Digital Content
3:00-3:45 p.m. (EDT)
Presentation Description
What challenges do instructors face when creating Science, Technology, Engineering, and Mathematical (STEM) digital content? Due to the complexity of math symbols, the plethora of worksheets in circulation, and the requirements for students to 'show their work,' it has been difficult to create a digital equivalent. Attendees will learn promising solutions already available to STEM instructors for producing accessible STEM digital content.
Presenter Information
Presenter: Brad Held, Digital Accessibility Office Team Lead at UNC-Chapel Hill
Brad serves as the Head of Digital Accessibility at the University of North Carolina – Chapel Hill. He oversees the campus implementation of a stronger accessibility initiative at UNC and works to raise awareness on accessibility to key stakeholders across campus.
Brad has skilled knowledge of Section 504/508 of the Rehabilitation Act, as well as Americans with Disability Act compliance, Individuals with Disabilities Education Act, and Accessibility program development and implementation. He is also an expert in Accessibility Technology with a certification in Assistive Technology Applications and a Certified Professional in Accessibility Core Competencies.
Prior to arriving at UNC, Brad worked in Accessible Technology for almost 15 years: four years in a public school K-12 setting with Gwinnett County Public Schools in Georgia and ten years in higher education at The University of Central Florida (UCF) and The University of Georgia (UGA).
Aside from helping UNC with an inclusive digital environment, Brad also has a learning disability. Brad uses his personal experience to aid campus partners in understanding the importance of creating content that is usable for everyone.
Presentation Media